An independent consultant specializing in web site development and database-centric software development, co-author of 4 books, contributor/editor to another six. Work web is http://www.tedroche.com .
Currently, working on Ruby on Rails, PostgreSQL and MySQL databases, jQuery and occasionally a bit of PHP. Certified MySQL Developer (CMDEV) for MySQL 5.x (2008), Core Certified in MySQL 4.x. Former Microsoft Most Valuable Professional, 1994-2002, Microsoft Certified System Engineer and Microsoft Certified Solution Developer, first certified in Windows 3.1. Passed 17 exams, 1994-2000.
Senior Member of the Association of Computing Machinery, Member,  Electronic Frontier Foundation, American Civil Liberties Union and many other organizations.
Former member of Greater New Hampshire Linux User Group, New Hampshire Ruby Group, Alphaloft Community Supporter, Python Special Interest Group, Seacoast WordPress Developers Group, National Writer's Union, Boston Computer Society, Foxboro Area Common Users Group and many other organizations.
Books:
Editor/Technical editor for Using SQLite to Bypass the 2 GB .DBF Filesize Limit, 2013, written by Whil Hentzen and published by Hentzenwerke Publishing
Technical Reviewer for The Well-Grounded Rubyist, Second Edition, by David Black, Manning Publications, July 4, 2014.
Technical editor for "MySQL Client-Server Applications with Visual FoxPro," 2007, written by Whil Hentzen and published by Hentzenwerke Publishing
Hackers' Guide™ to Visual FoxPro 7, 2002, co-author with Tamar E. Granor, Doug Hennig and

Della Martin

.
Essential SourceSafe, 2001, sole author, published by Hentzenwerke Publishing
Microsoft Office Automation with Visual FoxPro, 2000, editor. Authors Tamar E. Granor and Della Martin.
Hackers' Guide™ to Visual FoxPro 6, 1998, co-author with Tamar E. Granor
Hackers' Guide™ to Visual FoxPro 3, 1996, co-author with Tamar E. Granor
FoxPro 2.5 Programmer's Reference, editor. Authors Bill House and Tamar E. Granor
FoxPro Windows Advanced Multi-User Developer's Handbook, editor. Authors Pat Adams and Jordan Powell.
Using FoxPro 2.5 for Windows, editor and contributing author. Main authors Steve Arnott and Lisa C. Slater.
Using FoxPro 2.5 for DOS, editor and contributing author. Main authors Steve Arnott and Lisa C. Slater.
Contributing Editor to FoxPro Advisor magazine. Fifty columns of "Ask Advisor" or "Advisor Answers" published 1995 – 2000, along with a dozen feature articles.
Currently an independent consultant and head of Ted Roche & Associates, LLC – http://www.tedroche.com. We develop Visual FoxPro solutions, and work with clients as mentors, trainers and developers. Other tools include Microsoft SQL Server and Visual SourceSafe, the Oracle family of databases and Free/Open Source Software like Linux, Apache, MySQL, PostGreSQL, Python, Subversion, Twiki and Zope.
2000-2001: Worked at http://www.bugcentral.com before its parent did the Chapter 11 thing.
1995-2000: Worked at Blackstone Data Systems, who also managed to tank during the dot-com bomb. A great group, a great learning experience.
1995: New Hampshire Health & Human Services as a support technician while finishing "Hacker's Guide to Visual FoxPro 3.0"
1992-1995: A brief employment at Brickstone Square in Andover, MA., followed by independent consulting, including Kronos and New England Computer Sales (NECX, since purchased by VerticalNet).
1989-1992: Software Developer for AINetwork and New Hampshire Insurance, part of AIG. Worked on a mailing label system for tracking attendees to the golf tourney that eventually turned into the most powerful and accurate P&L in the entire company. Scope creep. PCs and Fox had a tendency to do that kind of thing. Eventually wrote the report that proved the company would never make money, and they closed. Sure hope I was right. I was among the hundreds laid off.
1987- 1989: Worked for the Massachusetts Department of Public Health, Division of Food and Drugs. Moonlighted evenings and weekends at "The Memory Location," Washington Street, Wellesley, MA, selling Commodore 64, 128 and Amiga computers, peripherals and software. What a blast! Great fun, cool stuff, great bosses – Don Towne and Roy Lee.
Also volunteered for the Foxboro Area Commodore User Group as President, BBS SysOp and newsletter editor. BBS was a blast: 300 baud modem, Commodore 64, an SFD-1001 IEEE-488-interfaced One-Megabyte! 5-1/4″ floppy disk. Beta-tester for GEOS Software. First public-domain (pre-Open Source) software release was a quad-density Epson printer driver hand-coded in 6502 assembler. Owner of Commodore Amiga 500, 1000 and 2000. So much for future visions!
Ten year member of the Boston Computer Society. RIP.
Bachelor of Arts in Mathematics, 1984, from the Regent's Program of the University of the State of New York, renamed Regent's College and now Excelsior College. Associate of Arts degree in Liberal Arts and Sciences from Mohegan Community College, now Three Rivers Community College Norwich, Connecticut. Both degrees earned while serving in the U.S. Navy full-time.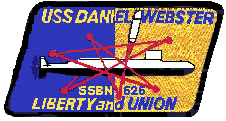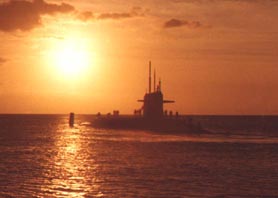 1979-1987: Served as an Electrician's Mate First Class, EM1/SS, Submarine Service. Ten deterrent patrols aboard the USS Daniel Webster, SSBN-626, Blue Crew, 1981-1987.
NPTU Ballston Spa, New York, winter of 1980-81.
Naval Nuclear Power School, Orlando Florida, 1980. Top electrician in my graduating class, 3.94 GPA.
Boot camp, Basic Electricity and Electronics, Electrician's Mate "A" School, Great Lakes Training Center, Chicago, Illinois, 1979-1980.
Crosbro, Inc., 1978-1978: shipped my first commercial applications (order processing, inventory control, work-in-process tracking) written in BASIC on WANG 2200-A, T and VP computer systems. 16 kB RAM, BASIC in ROM, Key File Access Method (KFAM) as an ISAM database.
Bates College, 1976 – 1978. Teletype terminals, PDP-8 and 11, time-sharing with Dartmouth College. BASIC and beta-tested SBASIC – structured basic, without line numbers! – on the Dartmouth system.
Brockton High School, 1972-1976. Swim team, 3 letters, National Honor Society. Learned BASIC on a PDP-4.